Flying the Flag for Good Ideas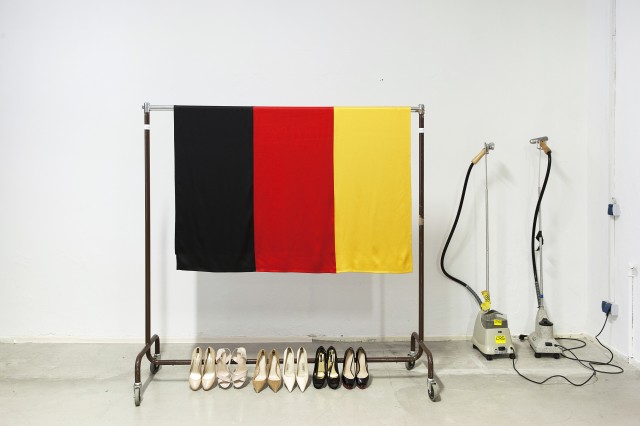 Open to Ideas
Ideas and innovations require open minds – a fact impressively demonstrated in ten years of the 'Land of Ideas'. But Germany has changed in recent years, and its transformation has given rise to new social challenges. To tackle them together, we must have the courage to stray from the beaten path and try new things. For only an open society can accommodate a multifaceted landscape of ideas and innovation.
The 'Germany – Land of Ideas' location-branding initiative presents a new face in its quest to foster openness and equal opportunity: Zohre Esmaeli.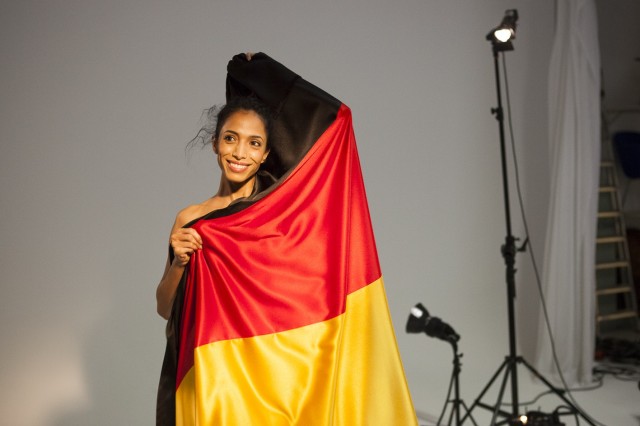 Zohre Esmaeli was born and raised in Kabul, Afghanistan. At the age of 13, she fled to Germany with her family. Here, against all odds she embarked on a career as a model. She has been a regular sight on the catwalks of the world and featured in well-known fashion and lifestyle magazines ever since. Beyond the apparent glamour of her profession, Esmaeli is dedicated to social projects: she supports the non-profit organisation 'Afghanistan, Hilfe die ankommt e.V'; is involved in her own project 'Culture Coaches'; and is an ambassador for the Federal German Anti-Discrimination Agency. Zohre Esmail received the Change Award last year for her multifaceted commitment. Zohre Esmaeli succeeds Claudia Schiffer who – also wrapped in a German flag – was the face of the campaign in 2006.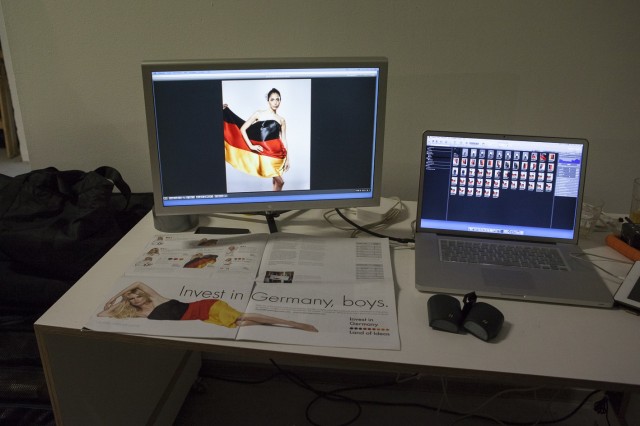 "To my mind, Zohre Esmaeli embodies an open German society that empowers people to realise their aspirations and help others do the same by taking advantage of the offers and opportunities of a free society. We can only remain a Land of Ideas if we stay open to new ideas and think outside the box," says Ute E. Weiland, the initiative's managing director.
Zohre Esmaeli adds: "Germany gave me so many opportunities to build a new life for myself and to feel at home here. I am proud and delighted to be the new face of the 'Germany – Land of Ideas' campaign."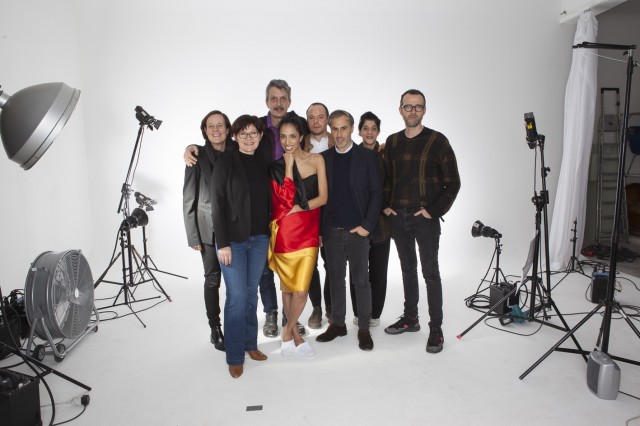 The campaign was photographed by Hans Starck, who has already captured on film renowned personages from the worlds of politics, society, and entertainment including former German Chancellor Helmut Schmidt, supermodel Naomi Campbell, singer Phil Collins, and actress Maria Furtwängler.
Click here to watch a making-of video:
With the loading of the video data connections to Youtube / Google are established. You can find more information
here