africaXchanger - Young Leaders Hub Berlin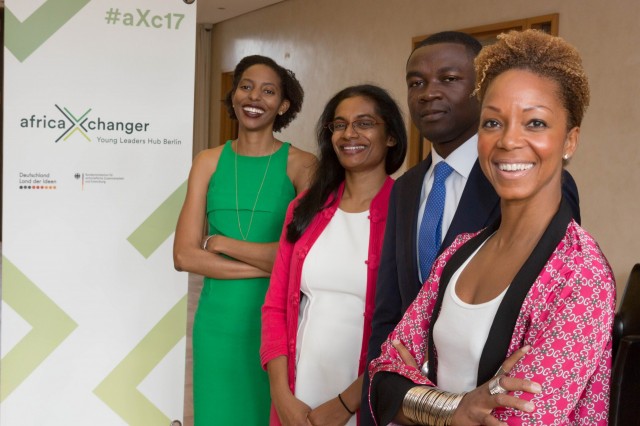 Future-oriented innovations and a burgeoning start-up scene: Africa is a continent of ideas. 'Germany – Land of Ideas' presented young entrepreneurs and their success stories at the Young Leaders Hub Berlin under the heading 'africaXchanger'. 'africaXchanger 2017' took place on 12 June at the Commerzbank building in Berlin in front of a select audience, and was simultaneously live-streamed to the initiative's Facebook page. The event was organised in cooperation with the German Federal Ministry for Economic Cooperation and Development (BMZ).

Africa is replete with potential. The continent not only possesses abundant resources and a growing middle class, but also an increasing number of young, well-educated people who are entering the international arena with remarkable entrepreneurial spirit and innovative prowess. 'africaXchanger – Young Leaders Hub Berlin' offers these exciting innovators and trendsetters a stage. Five young leaders from the energy, agriculture, and technology sectors presented their exemplary success stories. They met with German counterparts and shed light on the similarities, differences, and challenges of their respective working and living worlds. The aim of the event was to promote transnational dialogue, to strengthen the German-African network, and to highlight future perspectives for economic cooperation.
The African speakers at the event included Dr. Amy Jadesimi (LADOL Limitless Opportunities-Industries) and Jasandra Nyker (BioTherm Energy) from the energy sector. Start-ups and alternative financing models were the topic of an expert presentation by William Edem Senyo (Impact Hub Accra), and the nutrition sector was represented by Swaady Martin (The Swaady Group und YSWARA).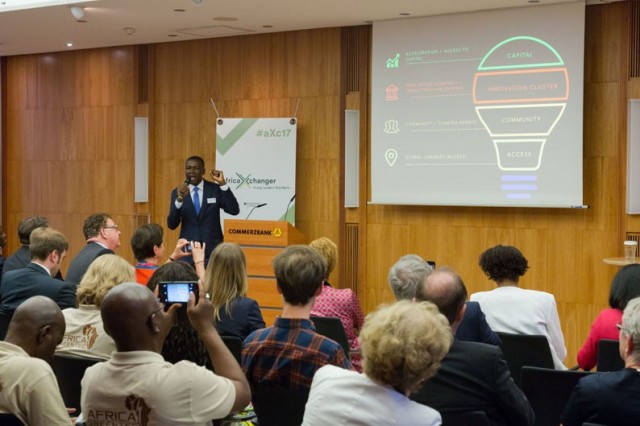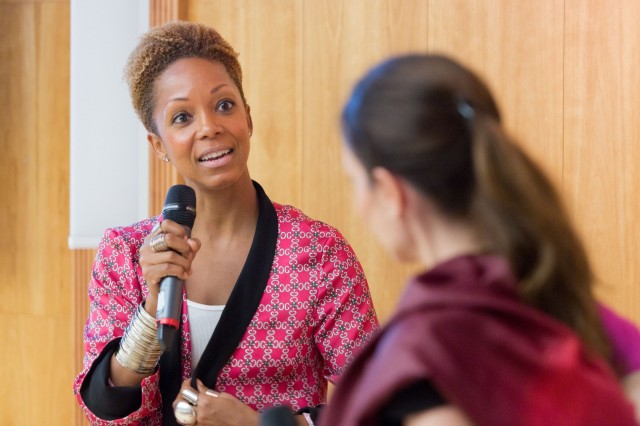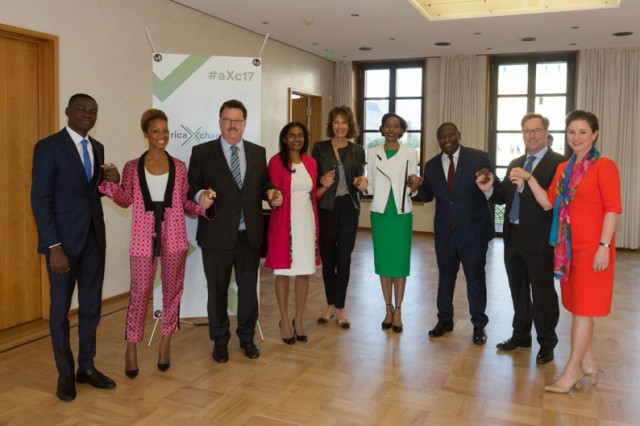 Please check out our YouTube channel for a live recording of the evening.