PSIroads-MDS – multicultural decision-making support for proactive and cooperative transport management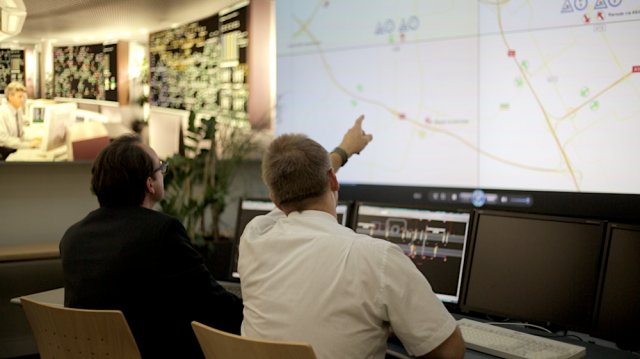 A multicultural decision tool optimises the use of transport networks such that individual goals of transport participants as well as strategic and ecological goals can be reached in the best possible way.
Who doesn't know the situation where the route suggested by a navigation system in a vehicle is overloaded? The multi-criteria decision tool PSIroads-MDS (Multi-criteria Decision Support) optimises transport in supra-regional transport networks. In the process, the needs of transport participants for short and reliable travel times, as well as ecological concerns and the strategic goals of road operators, are taken into account. To achieve this, rules for cooperation between different road operators are defined and applied depending on the situation. As a result, transport management that transcends specific responsibilities is possible. Unlike route suggestions in conventional navigation systems, the measures determined in this way can enable participants to use different routes for the same destinations. The suggested routes are thus efficient and congestion-free. With the system's help, in the future routes can be suggested in accordance with the availability of the transport infrastructure. Road users will be given suggestions that are meaningful for them and information that increases their trust in the transport system.
On the basis of generally available transport data, information is generated that enables flexible management of transport networks and helps road users achieve their mobility goals without losing sight of strategic objectives such as environmental protection.
Deutscher Mobilitätspreis 2017
PSI Mines&Roads GmbH
Boschweg 6
63741 Aschaffenburg
Bayern