Stand-Bye software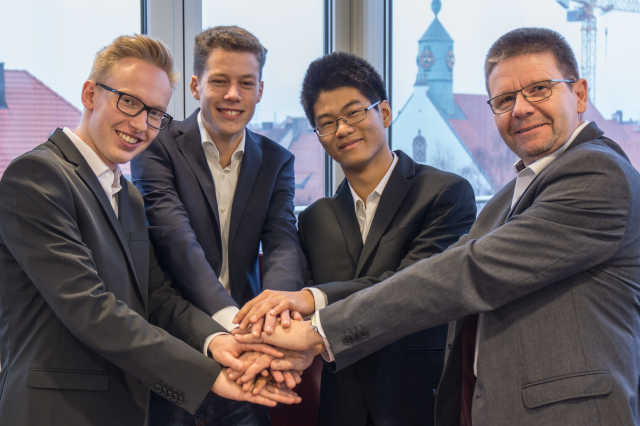 A smart way to rest!
A clever computer programme reduces the electricity consumption and at the same time increases the user's comfort
Backup, download, synchronisation: Windows computers always automatically switch to standby mode after a while, no matter whether media have been downloaded completely or the most important data saved. As a result, many users deactivate the energy saving mode and thus use more electricity than necessary. With Stand-Bye! three students at Lise Meitner high school in Unterhaching have developed a programme whereby the PC only switches off when it's really not needed any more. This puts an end to tedious waiting at the computer. Moreover, the free open source software protects the environment, the wallet, and the user's nerves.
Ausgezeichnete Orte 2017
Florian Baader, Stephan Le, Matthias Weirich, Reiner Conrad
Ottobrunner Straße 17
82008 Unterhaching
Bayern