Success Story : 'Football Meets Culture'
Balls and books for a double win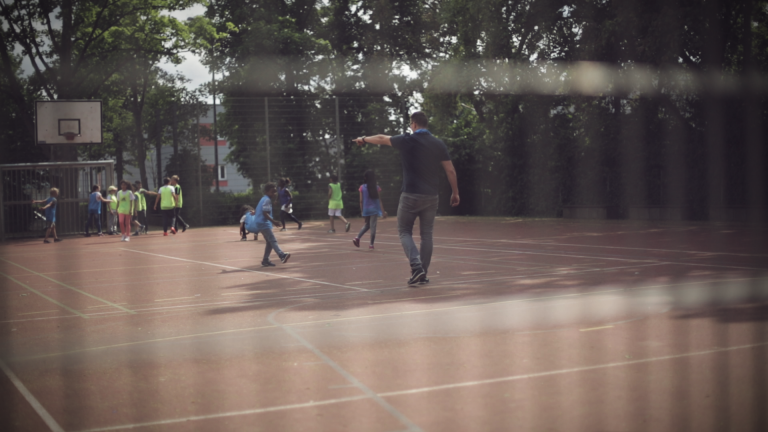 It is an early summer Tuesday afternoon in Frankfurt. We get off at the S-Bahn station 'Frankfurter Berg'. Prefabricated high-rise buildings loom ahead of us; directly next to them are small colourful row houses. After a few steps, we can already hear, from a distance, the noise of children playing and yelling. Clearly, we are getting close to Albert Schweitzer School, which indeed we reach a after a few more steps. Our guide Karin Plötz, director of LitCam gGmbH and initiator of the 'Football meets culture' project, opens the school gate. Although school has already ended for the day, there are still a lot of children in the schoolyard. Mrs. Plötz leads us to the school's small sports field – the destination of today's visit. Because football practice is about to take place here – though not your ordinary, everyday football practice.
A group of children from the third and fourth grades, many from refugee families, has already gathered. The coach arrives and everyone sits down in a circle in the middle of the pitch. The organizational part begins: Which of the children have football practice first, and which are assigned to remedial German classes before the groups switch? Once the children have been assigned, the project's teacher takes the first group into the classroom. The coach explains the first exercise in simple sentences. Practice and class begins.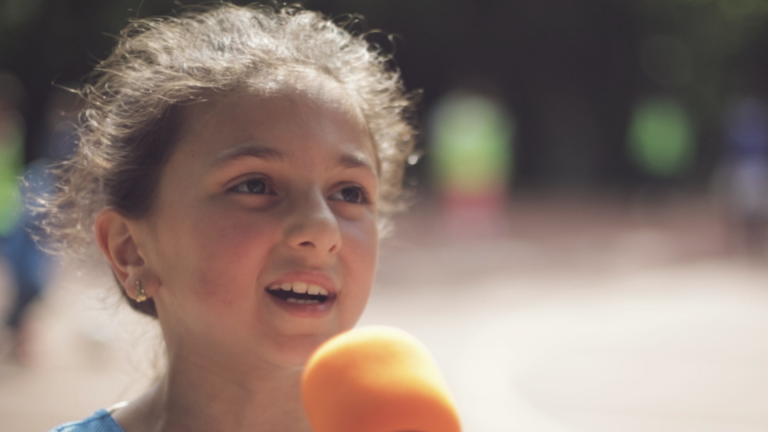 It all started with her friendship with an English football coach who was also a physics teacher, says Karin Plötz. When his class was unruly, he would give the students a choice: either pay attention or there would be no practice. His approach worked with the youngsters, and gave Karin Plötz the idea of developing a concept based on it. Her concept of combining football coaching, remedial teaching, and cultural activities was granted starting capital of 50,000 euros in a call for ideas. This grant marked the start of the 'Football meets culture' project in 2007. Shortly afterwards, the first school in Frankfurt with a total of 24 children and the Bundesliga club Eintracht Frankfurt started as a cooperation partner.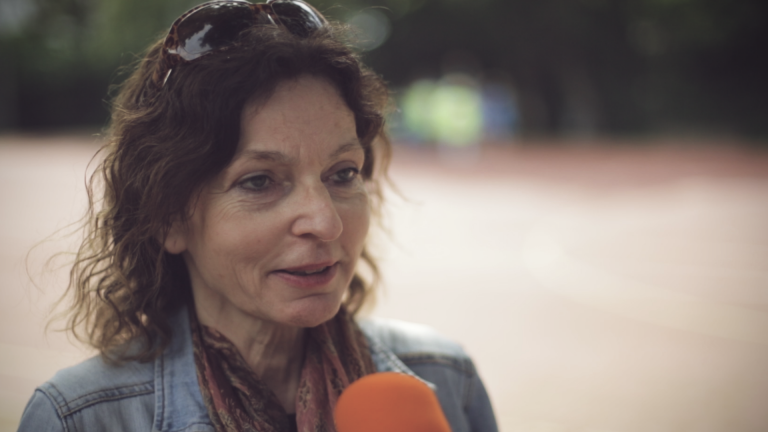 Nearly 19 percent of the pupils in Germany's fourth-grade classrooms cannot read adequately (IGLU Study 2016), with children from problematic backgrounds being especially affected. Often, they are also precisely the ones who most often lack the motivation to learn. For Karin Plötz, it was therefore clear that children's interest in learning and culture must be kindled at a young age, to set the right course at an early enough stage. Her project's rapid development proves her right: today, 24 project groups in 15 cities participate and are working with professional clubs such as Borussia Dortmund, FC Schalke 04 and VfB Stuttgart. The initial scepticism has turned into great approval, as evidenced by numerous awards, a special level of acceptance in the football world, and sought-after expertise gained in ten years of experience in successful integration. But the most important thing is that the children have fun and are eagerly involved not only in training, but also in the classroom.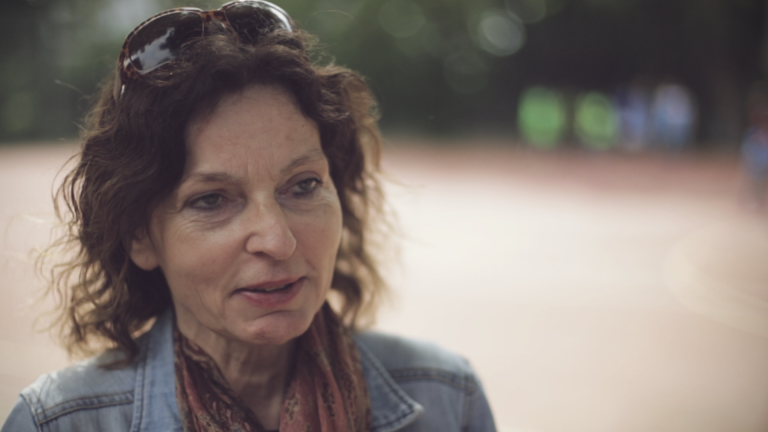 Back at the Albert Schweitzer School and in the first group's classroom: The children are sat in a circle around the young project teacher Felix Mauser. Today's subject is 'professions' and the children are to name the profession depicted on flash cards – first in their own language, then in German. They raise their hands excitedly, proudly declaiming the terms they have just learned. At times, the kids falter: Hmm…what do you call a male nurse? Felix Mauser patiently gives answers and you can see he greatly enjoys what he's doing.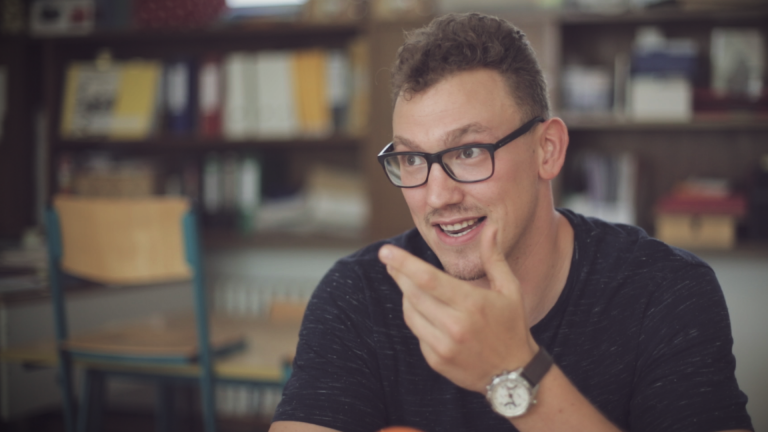 "We have a very heterogeneous group – some kids have only been in Germany for two months. It's just unbelievably interesting, because the children can learn a lot from each other and get to know many other cultures," adds Felix Mauser, then goes on with the lesson.
Meanwhile, out on the football pitch: After a final exercise, the children are allowed to wind up practice by playing a small football match. Coach Michael Schwab blows the starting whistle and then comes over to join us on the edge of the field.
"I'm really a football coach, but the main thing here is to teach the children how to behave correctly towards others. Part of this has to do with the fact that very different cultures come together here, of course," he says, explaining his greatest challenge. He has been a coach with the project for nearly 8 years now and doesn't regret a single second.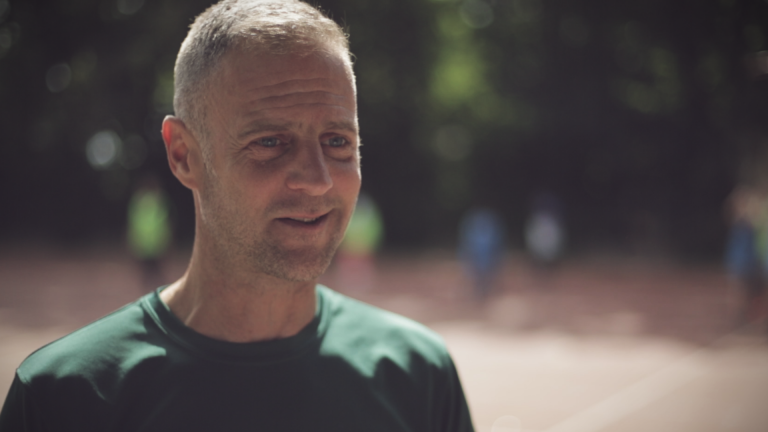 Karin Plötz proudly watches the children playing football. These visits to the local project groups are what keep her going and show her why it is worthwhile to keep working to recruit and find new sponsors. She remembers well the time a few years ago, when the project was in dire financial straits and it wasn't clear how it would be able to continue. The launch of a nationwide cooperation with the DFL Foundation in 2012 was the way out. Since then, the DFL Foundation has supported the project not only financially but also in terms of communications, explains Stefan Kiefer, Chairman of the DFL Foundation. One half-time of football practice, and one half-time of learning, combined with the nationwide support of professional football clubs, make 'Football meets culture' a beacon project for the foundation.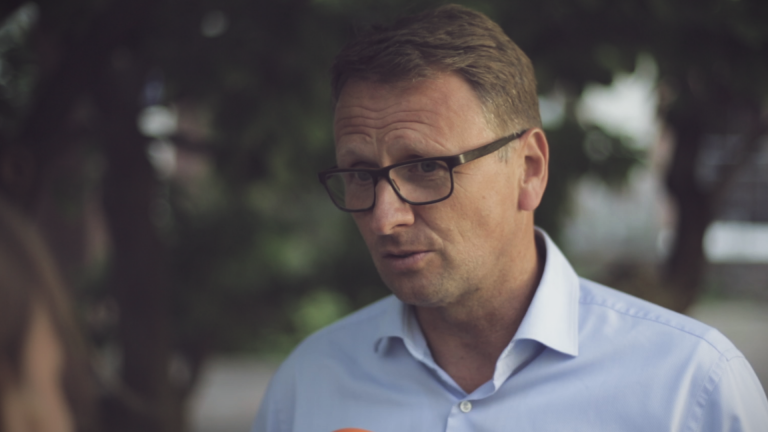 Finally, the highlight of each project year is the 'Football meets culture' final tournament, where all the project groups from all over Germany, with around 500 children, meet up in one city. Everyone arrives with high hopes of taking home the challenge cup. If you ask Karin Plötz and Stefan Kiefer about their hope for the future, their answer is clear: they want the project to become even bigger, to sign up even more Bundesliga and 2nd Bundesliga clubs, to include even more schools, so that in the end even more children get a chance, and their desire for learning, culture, and of course football is awakened.
'Football meets culture' was chosen as an 'education idea' for 2011 in the "Ideas for the Republic of Education" competition.