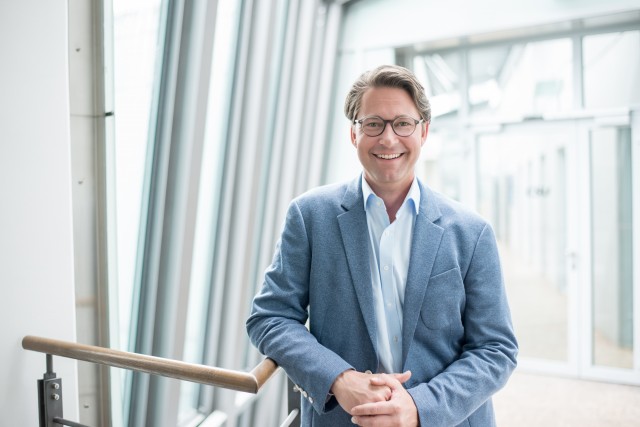 "Data is the key to modern mobility. Used intelligently and linked together, data offers a huge opportunity: In the future, we will be able to travel much more efficiently, in a more climate-friendly manner and simultaneously more comfortably. Digital communication and processes will also become a new form of mobility. With the help of data, we are developing passenger transport further -- just as we are developing freight transport. For example, we can perfectly coordinate rental bikes, trams and car sharing. We can optimize delivery services, combine free capacities and avoid empty runs. And, of course, digitization makes many things possible that were unthinkable until only recently. That's why we're looking for you, your creativity, your imagination, your inventiveness, your drive, your skill -- in short, your ideas and concepts. Submit them to the German Mobility Award so that we can shape the future together -- and a mobility that inspires!"
Andreas Scheuer, Federal Minister of Transport and Digital Infrastructure, patron of the German Mobility Award
"The digitalization of mobility is rapidly gaining momentum. This is particularly evident during the corona pandemic. The intelligent use of data forms the basis for driving this change in a formative way and thus keeping Germany competitive internationally as a business location. The German Mobility Award makes an important contribution to this effort."
Prof. Dr. Siegfried Russwurm, President of the Federation of German Industry (BDI) and President of "Germany – Land of Ideas"
Do you have questions or feedback?
Contact us!
E-Mail: mobilitaet@land-der-ideen.de