Innovation Competition: UK-Germany Global Challenge
Cross-national Competition
Artificial intelligence and Distributed-Ledger-Technologies, like Blockchain, are quite popular at the moment. But how can these technologies be actively used, for example, to make processes sustainable or to specifically promote new business models in industrial production?
This is what the transnational innovation competition "Digital Catapult Global Challenge: UK & Germany" is all about.
Initiator of the competition is the Innovation Center Digital Catapult from Great Britain, in cooperation with the British Government. "Deutschland – Land der Ideen" is a cooperation partner.
Until 16 February 2020 start-ups and scale-ups from Germany and Great Britain were able to participate in the innovation competition. The semi-final will take place in London on 26 March, the final on 23 April in Munich, where selected applicants will pitch their ideas. The competition winners will have the opportunity to further develop and implement their ideas in cooperation with Siemens and CHEP Europe.
More information and the link for registration can be found here.
Trailer
With the loading of the video data connections to Youtube / Google are established. You can find more information
here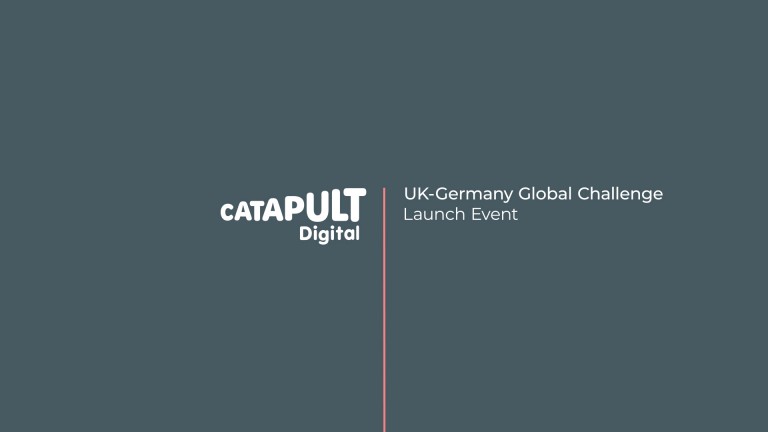 The initiative "Deutschland – Land der Ideen" supports an exchange of ideas with other countries to foster international dialogue.
"Innovation is the motor for solving social challenges, and in this respect, Germany is highly dependent on the exchange of ideas with other countries. We can only maintain our position in global competition through international dialogue, especially when it comes to modern technologies such as blockchain. The Global Challenge is the ideal platform for this." – Ute E. Weiland, CEO Deutschland – Land der Ideen
Partners & Sponsors