Germany and Georgia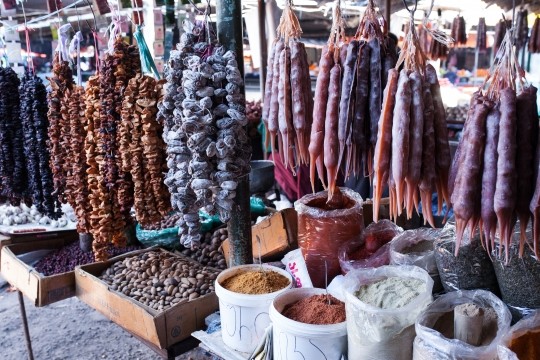 For the third time, representatives from 'Germany – Land of Ideas' met with Georgian partners to continue the dialogue on 'location marketing' initiated in 2015. This year's exchange, sponsored by the German Foreign Federal Office, centres entirely on the German-Georgian Year of Culture 2017.
The international festivities commemorate the arrival of German settlers in Georgia 200 years ago, as well as 25 years of diplomatic relations between the two countries. It is an ideal framework for continung the successful cooperation between Land of Ideas and Georgia.
As part of the friendship year, the Land of Ideas will team up with Georgian and German partners to organise a programme in Berlin in which Georgia can be experienced with all the senses. The main focus is on Georgia's cuisine and culinary culture, one of the oldest culinary traditions in the world. The programme will spotlight natural wines developed in 8,000 years of viniculture, as well as the country's varied regional cuisine and even the rituals of a traditional Georgian feast.
The Land of Ideas is joined by Markthalle Neun as a German partner. The historic market hall is a culinary institution in Berlin-Kreuzberg. It organises weekly markets and themed markets, and is known throughout Germany as a platform for gastronomy as well as agriculture and viniculture.
To develop the culinary program, representatives of Land of Ideas and Markthalle Neun travelled to Georgia at the beginning of April. In addition to exploring the country's culinary heritage in joint excursions to markets, wine-growing areas, and regional producers, a workshop was held at which the German visitors and Georgian participants developed ideas for a presentation of Georgia's culinary culture in Germany.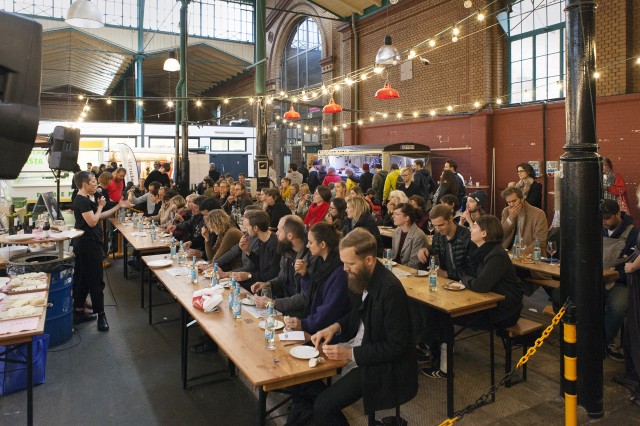 The ideas selected were further elaborated by the Georgian participants and the Land of Ideas in the following months before being implemented in Berlin. Finally, in October 2017, all fans of diverse culinary traditions were invited to come to Markthalle Neun to experience Georgia with all their senses. More impressions about "Georgia Special" you can read in the success story.